Makeup is a must for many ladies every day. High-quality makeup products are very important, but makeup brushes are also indispensable. The right makeup brush can help create a perfect makeup and make your skin glow. A makeup brush can make your cosmetic palette more vivid and create a flawless look. In the makeup process, each product needs a corresponding makeup brush; here we will share some basic makeup brushes and guides for how to choose them.
Foundation Brush
In the makeup process, the most important makeup brush is the foundation brush. Maybe you are used to applying the foundation with your fingers, but that will make the skin brighter and uneven. Although the sponge can also be used to apply liquid foundation, it does not give a flawless effect. But the tight and flat-shaped foundation brush is the only one that helps to spread evenly and flawlessly. Choose a natural hair foundation brush that slides more gently and covers all problem areas of the face.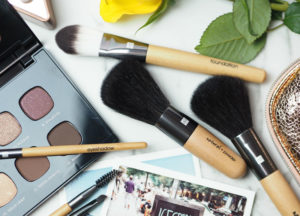 Angled Brush
The angled brush is used to shape the contours of the face. It can also be used when repairing the volume. It can make the color more line-like. Use it when you're dealing with creamy textures. If it's powdery, just use a regular powder brush.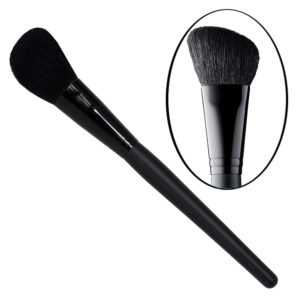 Blush Brush
After using the foundation and loose powder to cover your face, you need to add a touch of color to your cheeks and outline your face. Have a good blush brush to achieve the desired results. When using cream or liquid blush, use an angled synthetic brush. When using powdered blush, you need a natural dome-shaped medium brush. The price of the blush book is generally reasonable, and you can buy it with the affordable price.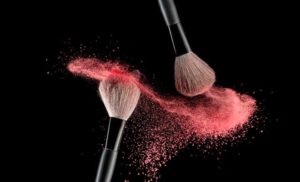 Brow Brush
When you use foundations and powders, there may be residue on the eyebrows, which can be easily removed by the brow brush. Choosing an angled eyebrow brush with synthetic bristles can help you fill and shape your eyebrows better.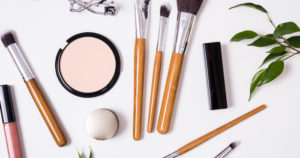 Eyeshadow Brush
Eye makeup is the most important step in the makeup step, and it also best reflects creativity. Although some people like to use their fingers to apply eye shadow, the effect is not good. If you want to have the perfect eye makeup, you should use different size eye shadow brushes and soft natural bristles to achieve the perfect eye makeup.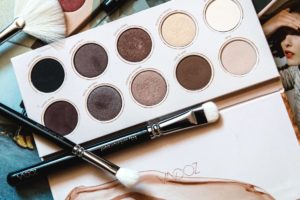 Eyeliner Brush
When you use rough eyeliner or a main brush to apply eyeliner, it takes a lot of time and is difficult to apply. But the eyeliner brush can solve this problem perfectly; it will bring extraordinary effect. It makes the process of applying eyeliner easier and more perfect. Choosing a pointed and thin synthetic eyeliner brush is most suitable.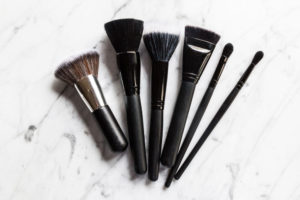 Here we recommend some makeup brushes for you:
A.Skin Store PIXI Full Cover Foundation Brush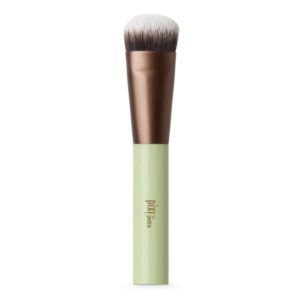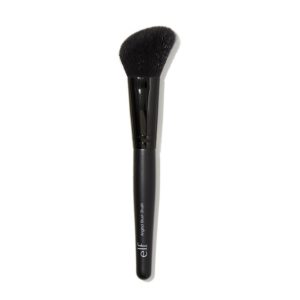 C.Givenchy Le Pinceau Blush Brush: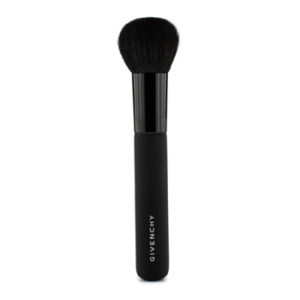 D.Benefit Cosmetics hoola bronzing & contouring brow brush