Weekends should not be a day of cleaning and organization, so is your a bit of leisure time. Hiring a robot vacuum is an affordable and easy solution for house cleaning. Imagining that he is mopping, sweeping, sucking up dirt, debris, and pet hair, while you are reading, watching TV shows, sleeping, even playing outside. Outsource your cleaning duties to him, and you'll find him wholly reassuring.
Are Robot Vacuums Reliable?
Unlike more traditional canister or stick models, robot vacuums are autonomous and intelligent. The vacuums fit under most furniture, and come equipped with fancy lasers, motherboards, sensors. It cleans almost every nook of your house without the need for assistance, and works so quietly you'll hardly notice it. Many come with HEPA filters that prevent allergens from spreading through the air. With a few exceptions, you barely have to interact with them at all. The Wi-Fi mapping can also help you schedule where you want your robot to clean when you're away.
Choose Your Robot Vacuum, 2018 Review
iRobot Roomba 690 $299.99 (MSRP: $349.99)
The Wi-Fi connected Roomba 690 robot vacuum uses a patented 3-Stage Cleaning System with Dual Multi-Surface Brushes, a specially designed Edge-Sweeping Brush, and vacuum suction to clean everything from small particles to large debris off your floor. The sleek, premium design complements your home décor; includes 1 Dual Mode Virtual Wall(R) Barrier for more control over where your robot cleans. Dirt Detect™ Technology recognizes concentrated areas of dirt and provides additional cleaning in those spots, and the iRobot HOME App lets you clean and schedule conveniently from anywhere, at any time. Now compatible on devices with Amazon Alexa and the Google Assistant.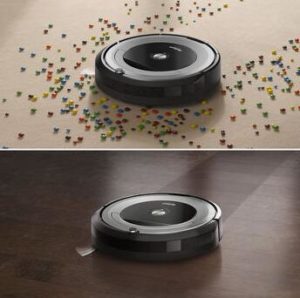 iRobot Roomba 980 $698.99 (MSRP: $899.99)
#1 Robotic Vacuum Brand in the US. Smart, Simple, and Clean . The Roomba 980 robot vacuum gives you cleaner floors, throughout your entire home, all at the push of a button. Roomba 980 seamlessly navigates an entire level of your home, keeping track of its location and recharging as needed until the job is done. The AeroForce Cleaning System with Power Boost automatically increases power on carpets where it's needed most. And with the iRobot HOME App, you can clean and schedule on the go.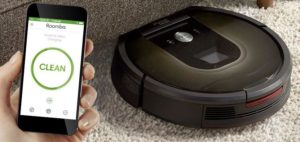 The Roomba i7+ Robot Vacuum with Clean Base Automatic Dirt Disposal takes convenience to a new level – automatically emptying into an enclosed, disposable bag that holds 30 robot bins, so you don't have to think about vacuuming for weeks at a time. The premium 3-Stage Cleaning System uses Dual Multi-Surface Rubber Brushes and 10X suction to clean different floor surfaces throughout your home.
The i7+ robot learns, maps and adapts to your home using Imprint™ Smart Mapping technology, letting you control which rooms are cleaned and when. Wherever you are, you can control when, where, and how your robot cleans from the iRobot HOME App for a truly customized clean.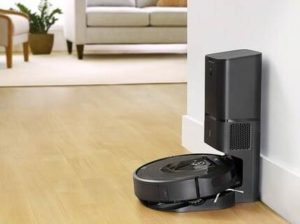 Neato Robotics Botvac Connected $599.99 (MSRP: $699.99)
This intuitive vacuum features built-in Wi-Fi and LaserSmart mapping and navigation, so you can easily set up a cleaning schedule and monitor performance from your compatible mobile device. CornerClever technology ensures your entire home is thoroughly cleaned every time.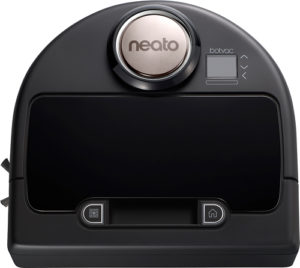 ECOVACS Robotics – DEEBOT N79SE $199.99
N79S/SE provides a versatile cleaning solution. With the Smart Motion system and multiple cleaning modes, N79S/SE efficiently cleans your floor and has an appropriate cleaning mode for every job. You can also control your robot with ECOVACS App or smart home system, and enjoy all the convenience.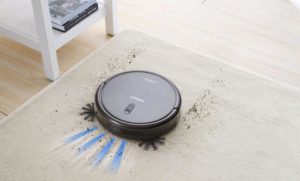 3 distinct cleaning modes – Edge, Spot, and Max – concentrate cleaning power on stubborn dirt and difficult-to-vacuum areas.; Climbs over rugs, rolls over uneven flooring, and is smart enough to avoid falling over ledges. Nowhere is off limits.; RoboVac uses two filters and one high-performance filter to achieve a clean home.; Low-profile design is 0.5in thinner than comparable models and slides under furniture to eliminate hidden dirt.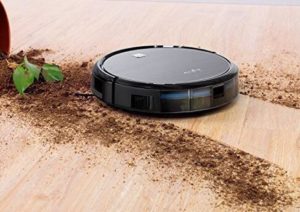 Samsung POWERbot Star Wars Limited Edition – Stormtrooper $425 (MSRP: $699.99)
Hear some of you favorite Star WarsTM sound effects, like the Star WarsTM Main Theme from the original soundtrack, as responses to control commands. Powerful suction delivers optimal cleaning results with 20x more suction power than the previous model. With Visionary Mapping Plus, the POWERbot maps and maps the layout of every room. And with FullView Sensor  2.0, it even detects and avoids traps like chair legs over a wider area. The POWERbot's Edge Clean Master has a bristle brush and innovative drop-down shutter to capture dust trapped in corners and along the edges of the wall.