A woman with hydrated and radiant skin looks glowing and charming. On the contrary, the dry facial skin will cause many annoying problems – lines, wrinkles, and stains. This post will help you know about the reasons for dry facial skin and your skin type. Also, you will learn about daily skin care routine for all skin types.
What will cause dry facial skin?
Genes determine what skin type you are, which is the hardest factor you can change. Though you can't change your genes, you can choose how to treat our skin. It's necessary to know about your skin type and how to take care of it.
The environment has great impacts on your skin condition. Hot, cold, windy and dry climate will accelerate the loss of water. Additionally, air-pollution and sunshine will age your skin which will also lead to dry skin.
An unhealthy lifestyle like smoking, alcohol, excessive tanning and sleep insufficiency will have negative effects on your skin, one of which is dryness.
When getting older, your skin will produce less sebum which can retain water for your skin. With less sebum, your skin will become less moisture.
How to know your skin type?
Skin condition will change with season and climate. How to know your skin type? One of the first things you can do in the morning is to look at your face. Can you feel oily in your face? Is your skin tight and flaky? After a night's sleep, it's a good time to gauge your skin.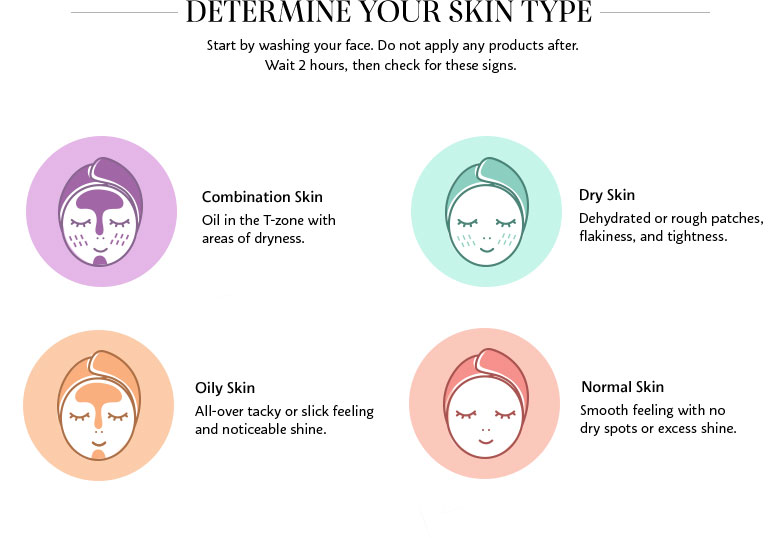 Daily skin care routine for all skin types
Dry skin will lead to chapping, itching and redness. To keep your skin in good condition, you can follow the tips below which are suitable for all skin cares.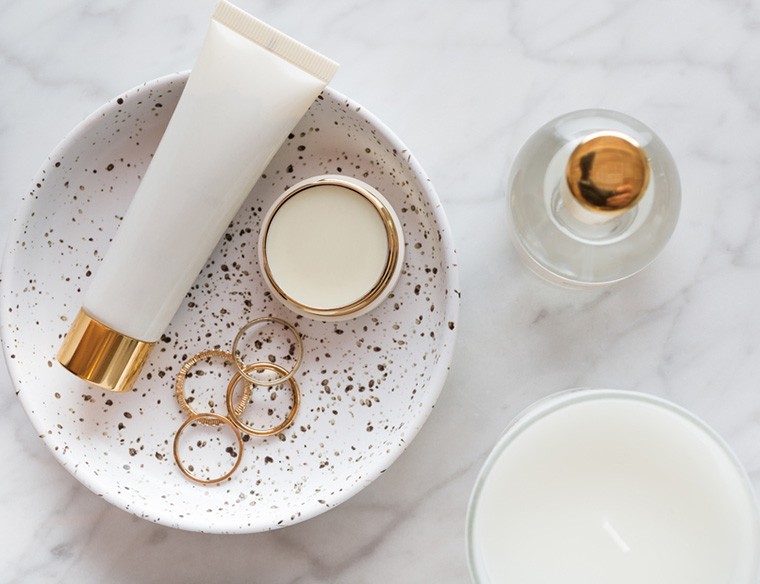 Wash in lukewarm water
Instead of hot or cold water, lukewarm water is the best choice for washing face. On one hand, it can help open pores. On the other hand, it can soften the horniness and wash the oil away.
Moisturize your skin immediately
After washing your face, you need to apply moisture skin cares immediately. If you're oil face type, you can choose gel-cream that can seal moisture. Neutrogena Hydro-boost Water Gel contains hyaluronic acid to keep skin hydrated and moisturized all day long. If you're dry face type, you had better add rich cream after moisture lotion. Philosophy Hope in A Jar can meet your needs of adding and keeping moisture.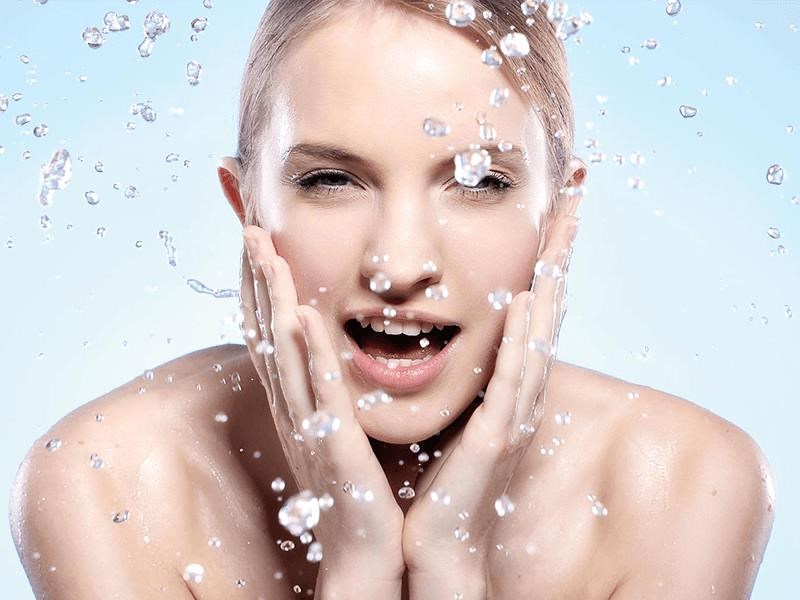 Sunscreen
No matter what weather it is, sunny or rainy, hot or cold, you always need SPF. You had better apply sunscreen 30 minutes before you get out. Take a facial sunscreen with you. Remember to reapply some if you stay out for a long time.
Facial Spray
A bottle of facial spray is a first-aid to wipe dryness away. Skin will become oily in the afternoon. At that time, you can spray a hydrating facial mist such as Caudalie Grape Water to get your skin hydrated again.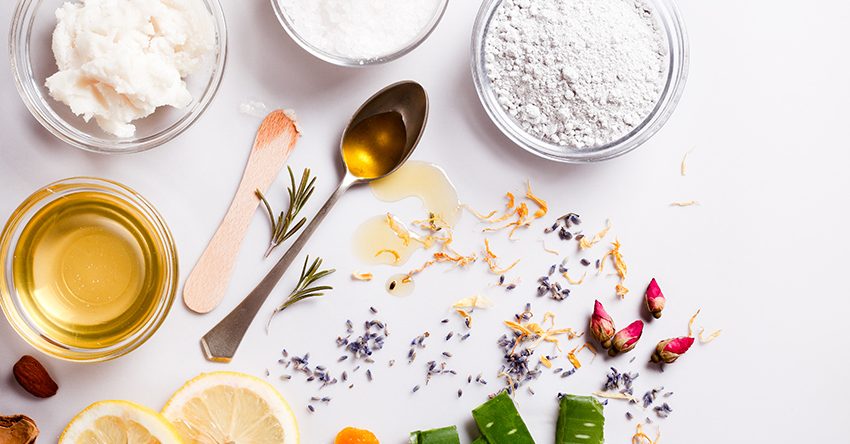 Exfoliate
It is unnecessary to do exfoliation every day. But you still need exfoliation regularly. Skin sloughs off plentiful of dead cells every day. If we do nothing about them, those dead cells will influence the absorption of skin cares, which then dehydrate your skin. You can choose exfoliation mask like Kiehl's Rare Earth Deep Pore Cleaning Mask to get your skin smooth and healthy.
Water & Fruits
Healthy lifestyle exerts positive effects on skin condition. Drinking enough water and eating various fruits are another daily routine to take care of your skin. The longer you keep, the more beautiful you will be.
Learn more about how to take care of skin when transmitting to fall.